Come on. Bring it in. Let's talk about it. Mom guilt.
So we all know that being a mother is NOT easy. From the very moment we find out that we're pregnant, our bodies are no longer ours. We watch our bodies change, grow, and create life. Then we give birth. There's breastfeeding or bottle feeding. The sleepless nights. POSTPARTUM DEPRESSION AND/OR POST PARTUM ANXIETY. Not knowing how to really care for when your child is sick. Figuring out what to food to feed and when to feed it to them. The list is freaking endless! And I know y'all have read several articles, talked to some mom friends/other moms/uhhh YOUR mom about the joys and not so joyful moments of being a mother.
Just for a disclaimer: anyone that personally knows me, knows I adore my daughter, Avery. She is my whole entire life. I know it's cliché, but the love I have for Avery surpasses anything I've ever known about love. But when you have a bond with someone you gave life to (or adopted!), it's a totally different feeling. Sometimes I cry at the thought of how precious and beautiful my daughter is. The kindness, the innocence, the huge personality, all of it. I'm just like "WOW! God really snapped when He allowed this tiny human to be my child!" HOWEVER, a very big part of me feels like I'm not as up to par as I should be.
Mom guilt is this pervasive feeling of not doing good enough as a mother, not doing things right, or making decisions that may "mess up" your kids in the long run . I'm sure most mothers have it. Look at the society we live in. If you decide to stay at home to be with your baby, your income is limited whether you are married, just living with your partner, or a single parent. If you decide to go back to work after 6-8 weeks, your income is still limited and so is your time! Daycare fees are absolutely ridiculous and placing your child in the care of someone else that you do not know is triggering. Most jobs are unnecessarily strict with attendance because literally anything can happen to your kid at any given moment and may not be able to get off of work to be there for them.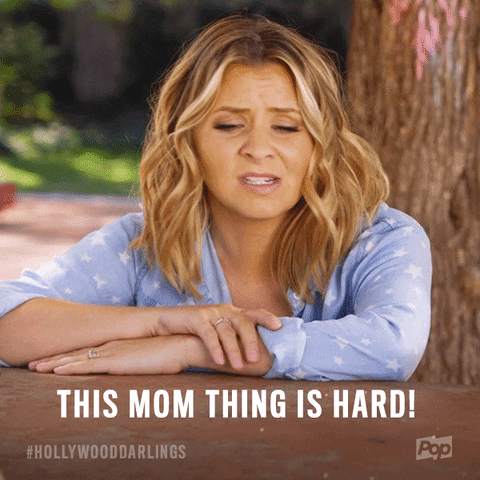 I've been on both sides of mom guilt. For the first three months of Avery's life, I was a stay at home mom. I was determined and so focused on being with my baby, that I didn't have a back up plan for when the money I saved ran out quickly. So I went back to my job that I left prior to Avery's arrival, but only part time. IT WAS TERRIBLE. I worked for a daycare, so that required me to be a play mom at work and an actual mommy at home. All my energy was spent at work and I was extremely exhausted when I got home to my baby. Because I was still breastfeeding, I had to pump even more than I already did. And my pumping sessions were spent in my car, in the parking lot of my job, praying that none of the parents saw me and my boobs struggling. Like I said, terrible. Then I lost my job and didn't have my own income again. I felt like a failure. Yes, I have help from my boyfriend (Avery's dad) and my parents. But I didn't feel like I was supplying anything for Avery on my own.
Here's what I've learned:
1. Know that you are not alone. In some form or fashion, another mom is out there going through something similar.
2. Everyone's experience is not YOUR experience. What works for your friend and her kid(s), may not work for you and yours. And don't let someone negate your feelings or make you feel as if they are better than you, especially when that person may have had a similar experience. People handle things differently.
3. Take breaks as often as you can. I'm very grateful for the family support that I have. Some mamas don't have that. Try to in any small way you can. For me, my place of solitude was the shower. As soon as Avery was down for a nap or for the night, I would hop in the shower and release everything from the day. Being that I am a crier, I would sob in the shower A LOT. Also, take mental breaks. Reset your focus. Reassure yourself that it is okay. Being a parent is a daily learning experience.
4. Finally, don't be too hard on yourself. This is something I still struggle with. I beat myself up whenever I don't get it right. This refers back to what I said previously that this is a daily learning experience. No one has it all together. I know it's cliché, but it's the truth. We are all trying to figure it out in the best way we can.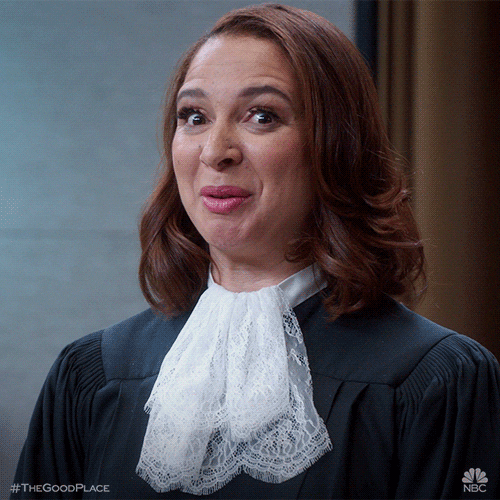 Ultimately, mom guilt is normal. The key is to not allow it to consume you and cause you to believe that you are an incompetent mother. No mother has it all figured. We have to remember that we are still growing and adjusting to our "new normal." Motherhood is messy (literally lol) and you just have to roll in the dirt every step of the way.
Genuinely,
Gabby