If you thought searching for a job during the peak of the pandemic sucked, I am here to tell you that it STILL sucks even after reopening to 100%. It is literally a drag! Before you even say "There are jobs out there!" I want you to consider something. While it is true jobs are out there, it isn't like they want to actually want to hire or even pay a livable wage to their employees. I'm not sure if you have been paying attention to what is going on, but the people are tired. Americans are tired. Every single day, I'm learning how trash capitalism is. So many CEOs and heads of companies have taken the bailouts meant for their employees. They have just taken it for themselves while the employees have either received a pay cut, furloughed, or laid off completely. But alas, these bills are not stopping.
When I left my job at the end of the year, I had high hopes that I would at least find a better position and something that would at least give me a better work-life balance given that I would be attending school. Man was I wrong! I took a leap of faith. I trusted in what God would have for me. I didn't know that I was going to be depressed even more and struggling financially. I am a big thinker and a big picture thinker. I set goals that I wanted to achieve this year and I knew that a lot of those goals couldn't be met without a job. I mean I wanted to pay down some debts! I've been applying and applying and APPLYING. I have signed up for free seminars with career coaches. I have redone my resume at least eight times. I've had so many interviews. So many damn questionnaires, assessments, and surveys. Nothing. Then as I'm scrolling down Twitter, I'll see people get new jobs, promotions, and pay raises. Do you know what I get? A lot of nos. Oh and a bank account that is constantly in the negative. It is very hard to keep going.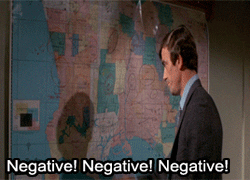 I think what people don't talk about enough is the state of humility you have to be in while job searching. AND IT IS VERY HARD OKAY?! It's an emotional rollercoaster for me, personally. As miserable as I was at my last job, the one thing I was extremely grateful for was being able to have a consistent flow of money in my bank account. Now, the pay wasn't grand. However, my bills were paid on time. It sucks having to ask my parents or my boyfriend to lend me some money so I can pay my car note, insurance, and phone bill. While some may see that as a blessing (I am not negating that it is), it is very difficult for me. Let me go ahead and say that I am grateful for my parents and boyfriend being able to help me out. HOWEVER, I am a naturally independent person. I do not like asking for help when it comes to money. I will literally ask someone when it's dire. Even then, I still won't ask. Is it pride? Yes. I'll own that! Being able to figure it out myself DOES give me a sense of pride. But as the Lord said in Proverbs 16:18, "pride goes before you fall." I know God is looking at me like "Girl! If you don't go ahead and ask these people for some help!" It's a process!
I'm not about that toxic positivity crap by the way. I am not going to tell you that it will get better. Or "when one door closes, another will open!" Sometimes, you have to let people feel that defeat for a little bit. Let them lick their wounds a bit. Also, if you're someone like me that battles with depression, it is hard to hear something positive all the time when things are just negative. What I will say is this: I am in this position for a reason. When I stepped out on faith and left my job, I was so freaking scared. I know that God said to trust Him and He will take care of the rest. I am human. I'm worried. I'm stressed. I'm envious. I'm jealous. I'm sad. I feel defeated. I am all of those emotions constantly. I don't know when my opportunity will come or if it will ever come. That's the thing about having faith and staying faithful. You hope for something you can't see.
If you're going through this right now, I want you to know that I am riding the struggle bus with you. And when we do look back on this moment, we will have an immense feeling of gratitude and relief. And if you are not dealing with this and live in the Dallas-Fort Worth metroplex, are y'all hiring?! Because your girl needs her coins!
Until next time!
Genuinely,
Gabby